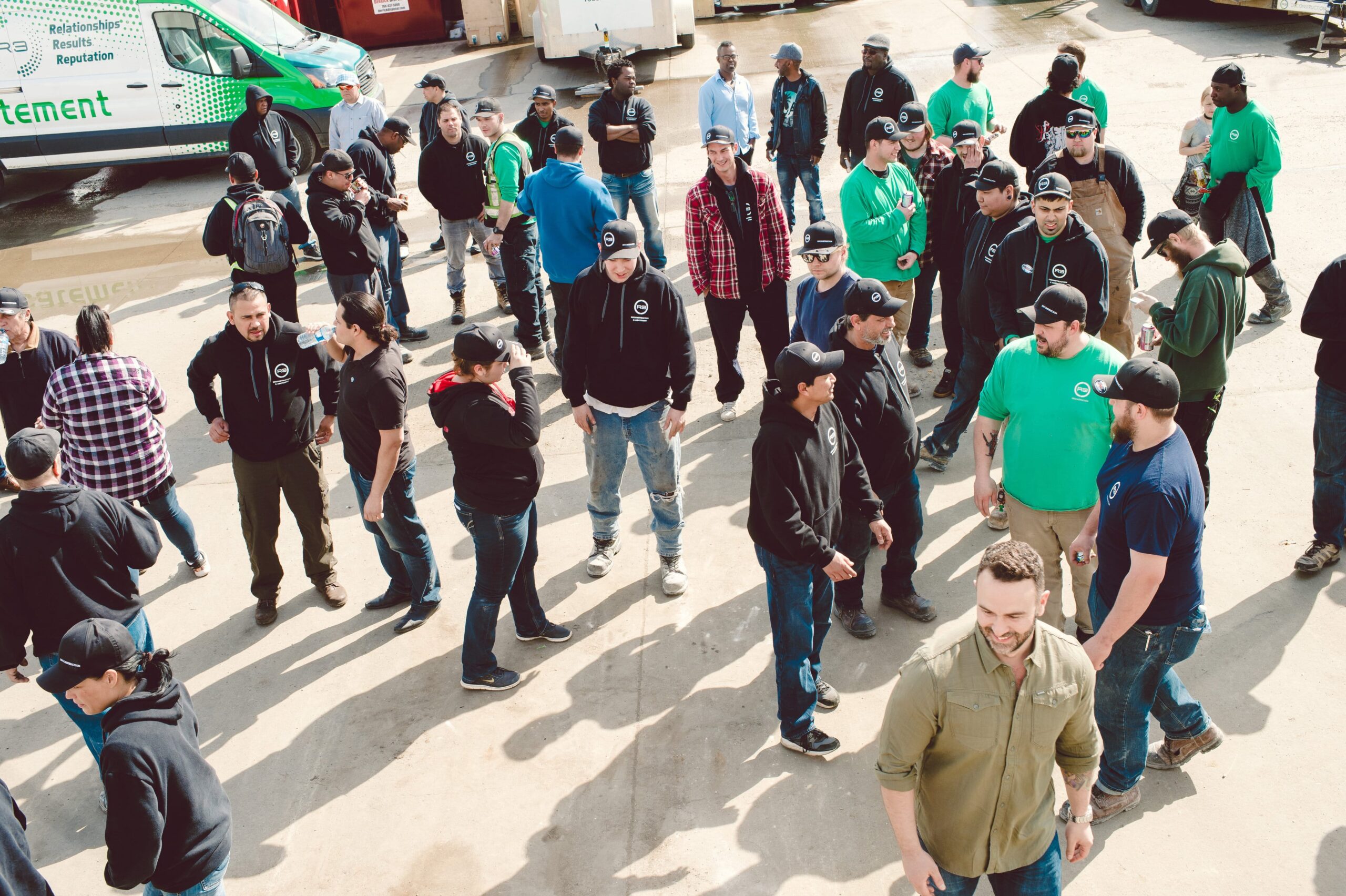 Relationships
We have been here for 10 years because of the investment we make in our relationships. Safety and certification are a given at R3, but also responsibility to something bigger than us—separating and sorting, sending less to the landfill, protecting our workers and other trades with good process and being innovative in our approach—and it's gone a long way.
We have proven to be change agents in our industry and we believe it's because we put people first and have access to our own trained labour pool.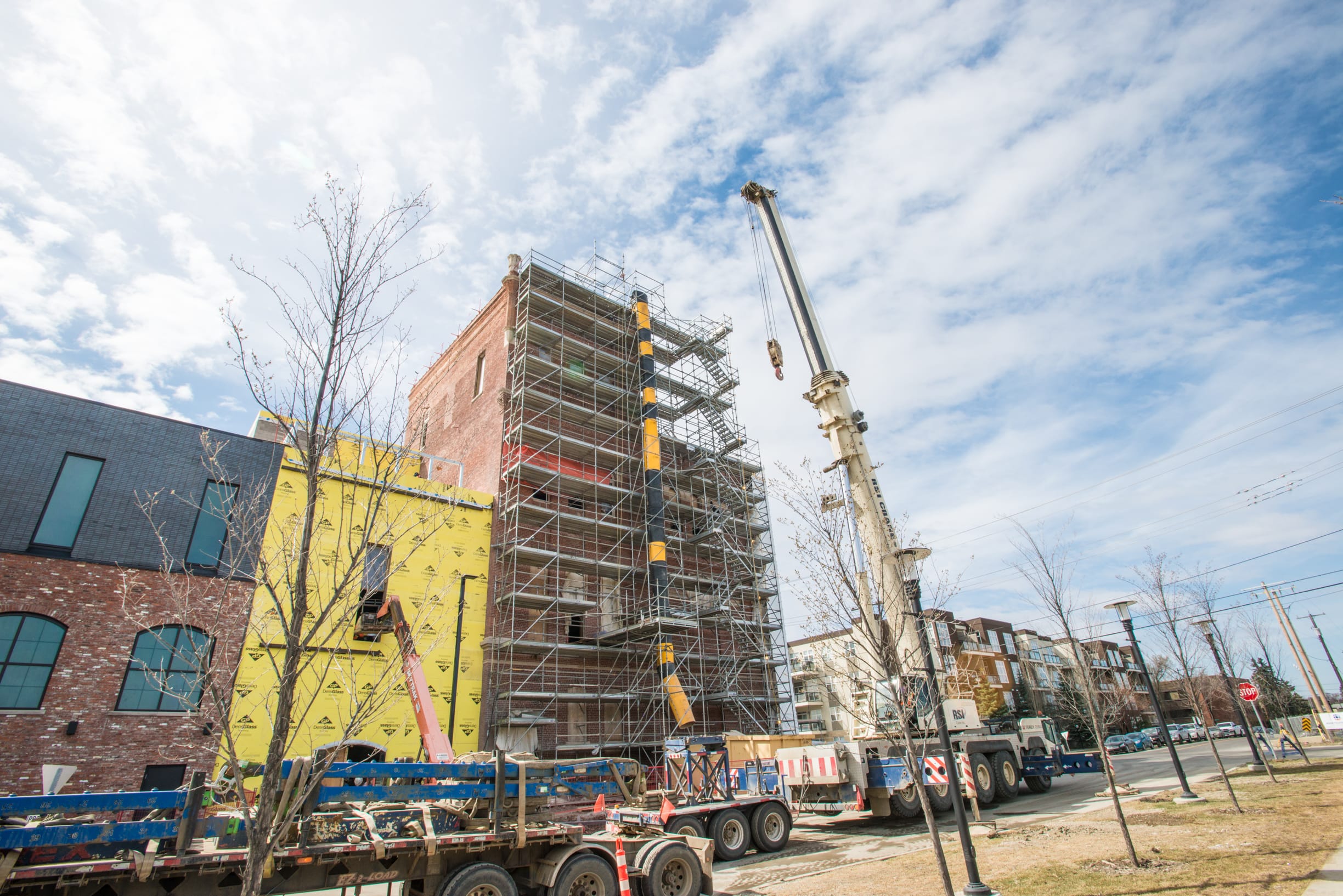 Results
We have achieved geographic reach across Western Canada and into the Northwest Territories because we are committed to hiring our own resources and have mastered efficient mobilization. Before we start a project, there are careful skill-pairing considerations, as well as matching resource allocation with project magnitude.
Size does matter and we deliver what we say we are going to deliver.
Reputation
We are known for our foresight and predicting potential challenges before a project begins. We are known for expert skill allocation and valuing knowledge transfer, and we bring the right people to the job.
We come to the rescue on job sites every once in a while; the people we work with trust us. Our estimate consistency allows our partners to benchmark bids accurately, and us to project plan accordingly.
We are built to last.
Frequently Asked
Questions
If your home was built before 1986 there is a good chance that you may have asbestos in your home. It can be found in insulation, stucco, block walls, flooring, ceilings, walls among other miscellaneous items. Hire a professional to test before doing any renovations, demolitions or additions.
Samples are removed by a competent person, packaged and handled carefully to prevent asbestos contamination or exposure. There are steps to be followed. The sample is then taken to a testing facility for analysis.
The costs for asbestos removal involve many factors like area, concentration levels, type of building, and the location of the asbestos (walls, ceilings, siding, roofs, pipes and ducts, machinery etc.). Every contractor will have a minimum removal fee.
Material Costs: The volume of materials used in the asbestos removal process can be high even for small scale operations. Some of the most used materials include respiratory protection devices, HEPA vacuum cleaners, overall protection hood, dust collection bags, pressure pumps, wetting agents, tools and equipment. The expenses depend on the quantity and numbers needed for the removal. Disposable protection devices cost more than reusable devices.
Worker Costs: Per-hour worker costs could be the most expensive part. The costs vary depending on the procedures for pre-inspection, assessment and evaluation, planning, removal, air testing, cleaning, post-removal inspection and maintenance (if required).
Disposal Costs: The local provinces have private landfills with all regulations to dispose of asbestos waste and the cost is more than regular waste.
The safe waiting period after the removal of asbestos varies from 24 to 48 hours. Following the post-removal procedures can help reduce the time frame considerably. The third-party Environmental consultant will test the air quality after the removal is complete.
The primary reason for asbestos removal is to protect the health and well-being of the residents. The risk increases when the asbestos-containing materials get damaged. It can result in the emission of particulates that enter the lungs. The short-term risks are related to lung cancer, asbestosis, mesothelioma, and pleural thickening.
Amphibole Asbestos Mineral: This mineral can be found mainly in the roofs, ceilings, walls and sidings containing asbestos. In the industries, it can be found in boilers, gaskets and pipes, appliances and machinery ducts. Paints, sealants and children's toys can also contain traces of this mineral. The associated risks are lung blocking, lung volume reduction, dry cough, and lung disorders. Amphibole is a group of minerals that contains six constituents called amosite, tremolite, chrysolite and others. All of them are categorized under high-risk minerals.
Asbestos in Concrete: The concrete structures contain the finest particulates (between 0.1 and 0.2FPC). They can be found within the residential interiors, offices, commercial buildings etc. They get released into the air over a period (from 1 month to more than 1 year). They can cause lung diseases like lung cancer and tuberculosis.
Asbestos in Paints: The asbestos in paints can penetrate the lungs and skin when the residents get exposed to it. Using the room heaters and air cleaning devices can activate the particulates, resulting in harmful emissions.
Exposure to asbestos can lead to mesothelioma, asbestos lung cancer, or other life-threatening illness.
Improperly removing damaged asbestos-based products can send microscopic fibres into the air. Anyone who inhales these fibres could later develop an asbestos-related disease.
No, you should not. Asbestos fibres can easily become airborne, creating a risk of serious illness if proper precautions are not taken.
If you suspect there might be asbestos-containing material and before renovations can take place, the product or material must be tested. If there is asbestos is present, proper procedures must be used before the material can be disturbed (removed or cut).
In many areas, there are strict regulations that define the procedures that must be used when working with different types of asbestos. Even if the work is to be done outdoors, these requirements must be followed.
You usually cannot stay in your house during asbestos removal. Some companies may allow you to live in your home depending on the amount of asbestos on site. Still, it is considered safer to stay away until the asbestos is completely removed.
Consult with an asbestos abatement company to see if you may have to leave your home. There is no one-size-fits-all when it comes to asbestos removal.
Some of the reasons include:
The quality of services.
The use of proper material and equipment.
Having legally ticketed employees.
Following correct procedures.
Using licensed air monitoring and consultants.
Yes, a permit is required to remove asbestos. This is an online process from the Government of Alberta and takes about 72 hours to acquire.
Third-party consulting is important because there is someone to hold the abatement company accountable for following the procedure when it comes to air monitoring and testing.
Friable ACM is any material that contains more than 1% asbestos by weight or area, depending on whether it is a bulk or sheet material can be crumbled, pulverized, or reduced to powder by the pressure of an ordinary human hand.
Non-friable ACM is any material that contains more than 1% asbestos but cannot be pulverized under hand pressure.
Please note: Any asbestos-containing materials can become friable and fall under federal regulation. A material falls under federal regulation when the level of danger becomes too high for someone to be around it.